About Us

GENERAL ROBOTICS was established by Mr. Ehud Gal, who has vast experience developing advanced technologies for the Ministry of Defense. Following an injury to Mr. Gals' son-in-law, while serving in the Special Forces, Mr. Gal decided to embark on a private journey focusing on technologies to save lives of special forces – and General Robotics was born. Since then, GENERAL ROBOTICS has continuously developed systems to be sent into the most dangerous areas before humans are required to do so. Today, these systems are in operational use by special forces around the globe, including in the elite unit where Mr. Gal's son-in-law had served.
Extreme Ingenuity
Every system we started to invent was challenged by people saying that it would not work. The key to extreme innovation is to have a team of brilliant engineers who does not take "impossible" as an acceptable answer. We believe that good engineers, working as a great team, can achieve anything. We are grateful to all those who doubted and believed in us – all of you have greatly motivated us for this exciting journey.
Long Term Partnerships
We take decisions to create long-term value in all aspects of our company, both internally and externally. Internally, we thrive to be a second home to our valued employees. Most of our employees have been with us for many years, some of them who began as students are now C-Level executives. Externally, we see our customers as our partners, the defense business involves people and systems that need to work together and build relationships of trust. A wonderful aspect of this industry is that most of our customers are returning customers who appreciate our core values and performance levels.
Anti-Terror & Crime Warranty
We believe that there is more to our relationship with our clients then just business, we see our systems as emissaries on the battlefield, aiding operatives on their everyday complex missions, that is why we created our Anti-terror warranty which means that if the system is damaged by the terrorist, our company will fix or replace it to keep it operational.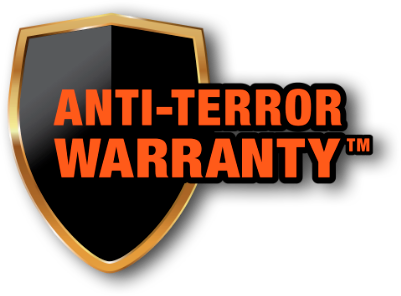 Customer Success
To ensure long term success, after supplying the systems GENERAL ROBOTICS also provides operational training, maintenance and support. Operational Training - All our trainers come from elite units and have operational experience, we train not only how to use our systems but also how to adapt the concepts of operations . During the operational training we simulate operational scenarios and conduct live fire drills for the special forces and the systems working in co-ordination to ensure mission success with minimum casualties. Maintenance & Support - The success of a complex project is determined by long-term logistic and operational maintenance and support. Maintenance and support assistance is an integral component of our company's services, we ensure our customers receive the maintenance and support they require by giving them direct online access to our customer success professionals.